Women in WWI
In Britain during WWI, around two million women took the chance to join the workforce in roles previously reserved for men. They worked across the economy, from law enforcement and the civil service to farm labouring. In contrast, Germany saw far fewer women join the workplace largely due to pressure from trade unions, who were afraid that women would undercut "men's jobs".
Many British women found work in munitions factories where accidents were common. In order to keep pace with demand from the front line, 12 hour shifts were the norm – and some women worked 13 consecutive days. The factories themselves were often unheated, extremely noisy and full of toxic fumes. Dangerous chemicals caused health problems that would outlast the war itself. For example, TNT turned thousands of workers' skin yellow – the so-called 'canaries' of the munitions factories. Other common diseases and illnesses were jaundice and mercury poisoning.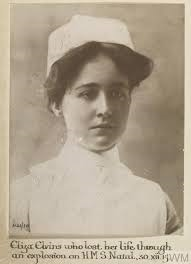 Locally, one of the casualties of WWI was Sister Elizabeth Millicent Elvins of the Queen Alexandra Royal Navy Nursing Service Reserve. Elizabeth, a resident of Great Alne, was killed in an explosion on board HMS Natal lying at anchor in the Cromarty Firth, Scotland on 30th December 1915. She is commemorated on the Saint Mary Magdalene Church Memorial, Great Alne.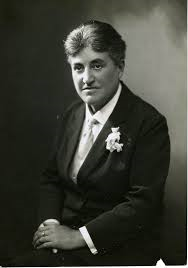 Stratford-upon-Avon's first female mayor, Annie Justins, did her bit during WWI. Annie ran the Shakespeare Hotel in Chapel Street and literally helped keep the spirits up of both locals and visitors during the conflict. She also carried out a lot of charity work, including an appearance in a variety show at the Warwick Hippodrome on 15th June 1917 in aid of The Old Comrades Association of the Royal Warwickshire Regiment.
The role of women in securing victory cannot be overestimated; indeed, one of the reasons that Germany lost the war in 1918 was that she never succeeded in fully mobilising her female population.
For further information on the huge role played by women in WWI, please visit Women in WWI
Our website uses cookies to enhance user experience.
Find out more about cookies